The American Association of University Women (AAUW) is the nation's leading voice promoting equity and education for women and girls. Since our founding in 1881, AAUW members have examined and taken positions on the fundamental issues of the day — educational, social, economic, and political.

Take a few minutes to explore this official website of the American Association of University Women, Big Bear Valley Branch. Learn how we fulfill our mission of empowering Valley women and girls through projects, activities and fundraising, and our members' involvement in the community. AAUW-BBV is over 100 members strong. Join us.
We are now accepting applications to participate in The Zoo Experience in 2020.  Find out more here.
Equal Pay Day March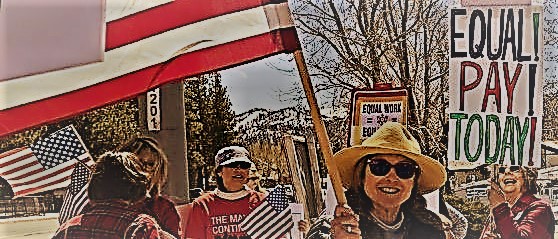 Please join us for our Equal Pay Day Rally on March 31st 2020 .  Everyone is welcome.  Meet at Starbucks at noon and bring a sign.